Last updated February 11, 2022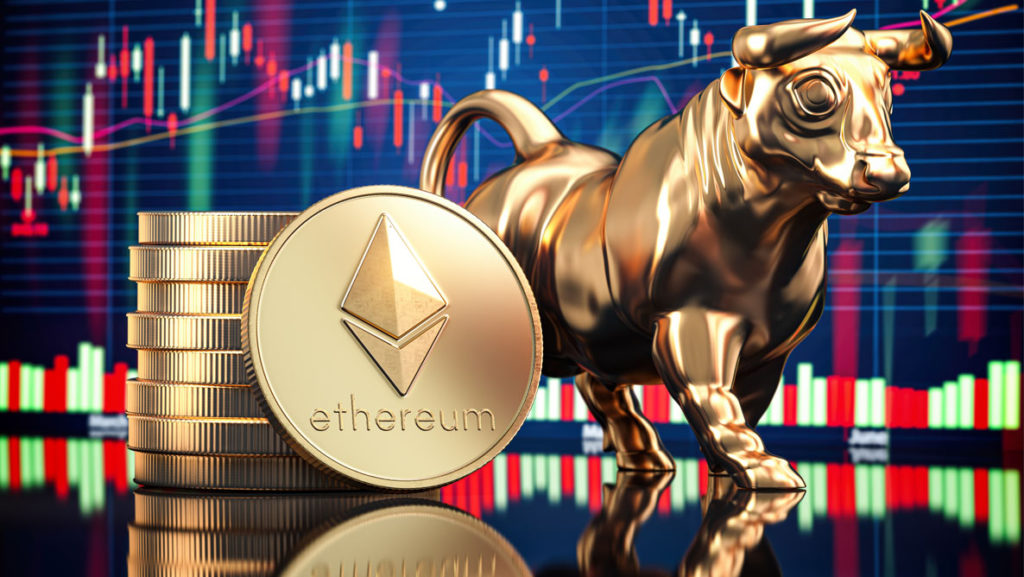 What is Decentralized Finance?
DeFi is a decentralized, cryptocurrency financial system. A new technology that lives on the blockchain and delivers global access to financial markets using cryptocurrencies as collateral.
Decentralized finance or DeFi for short offers a new way of thinking about money and security through smart contracts on decentralized networks. DeFi isn't just another "dapp" – it's an emerging asset class, recognized worldwide as being one of the most important developments in crypto-economics since Bitcoin itself.
There are many areas where you can participate in Decentralized Finance: lending, borrowing, investing, insurance and DeFi DAOs … all with cryptocurrency as the underlying cashflow.
It will have a huge impact on day-to-day people going forward.
We are early.
The mainstream masses don't even realize or understand what DeFi is. When most people think of "crypto," they only imagine buying or selling Bitcoin… Dogecoin if they are risqué.
Meanwhile, others dismiss cryptocurrency altogether, thinking it's risky or dumb. In reality, DeFi is more like "selling shovels," rather than being the miners digging for a chance of gold. DeFi is all about consistent gains at minimal risk. With Decentralized Finance you can earn passive income even during market crashes (and in fact volatile markets yield the best rates).
DeFi is trending and has been called the "gateway to crypto," even for the anti-crypto crowd.
By learning DeFi, you'll put your money to work even while you sleep 24/7.
Don't WAIT!
You are EARLY!
So TAKE ADVANTAGE of what you KNOW now, and TAKE ACTION!
Just don't wait forever to learn, as more people figure this out. Opportunity knocks just once and when it does, I've learned to answer that door. I'm learning a lot from DeFi Pro!
For all the talk of cryptocurrency, distributed ledgers and blockchain as a technology for revolutionizing everything from business to government, perhaps one application has been under-hyped: Decentralized finance.
Maybe all this talk is too confusing? Don't worry, let's go back to basics for a moment…
What is Decentralized Finance? (again…)
What exactly does Decentralized Finance mean? Let's break it apart first:
Decentralized: the removal of an authority or intermediary and distributing power and responsibility among a group Decentralized finance is essentially utilizing decentralized technologies such as blockchains to remove the middleman from financial services. In this way it is about more than just cryptocurrencies that run on a blockchain or smart contracts that are executed through a decentralized ledger, but also about using those technologies in concert with existing financial services to, in theory, make them cheaper and more efficient.
Finance: anything related to the management of money (including banking and credit), investing, or borrowing Decentralized Finance is about getting rid of middlemen from financial services. Decentralizing finance could mean removing centralized clearing houses for transactions by using a cryptographically signed "bulletin board" that publicly displays all completed transactions and the public/private key pairs of the participants in each transaction (bitcoin currently uses this model of decentralization). Decentralizing finance could mean creating an entire decentralized system with no third parties involved whatsoever. In this sense Decentralized Finance means disintermediating banks from lending between individuals. Decentralized finance could mean creating a system where financial "advisors" are replaced by algorithms that use Decentralized Ledgers to anonymously track the creditworthiness of individuals. Decentralized finance could mean replacing remittance systems with cryptocurrencies, tokens or other cryptographically secure means of transferring value across the globe nearly instantly, for fractions of current remittance costs, and without requiring the sender to trust any third party. Decentralized finance is not just about using crypto-tokens as an alternative currency. It's about using Decentralized Ledger Technology (DLT) as an alternative infrastructure for financial markets.
Decentralization is ultimately why blockchain technology has become so popular in general over the last few years – it gives the power back to the people. Decentralized finance is simply an extension of that philosophy, and it's where Decentralized Ledger Technologies will likely yield some of their biggest successes in coming years. make transactions faster, more secure, and less expensive. For more information about Decentralized Finance (DeFi)
If you rather take your time and learn on your own, there is nothing wrong with that! Here are some GREAT books about Decentralized Finance to get you started!
Best of luck on your journey to financial freedom!
Last update on 2023-12-05 / Affiliate links / Images from Amazon Product Advertising API.